Want to win a FREE ticket to this year's RubyConf AU?
It's been a whole year since RubyConf AU at Luna Park in Sydney and our team can't wait to head to Melbourne for this year's awesome event.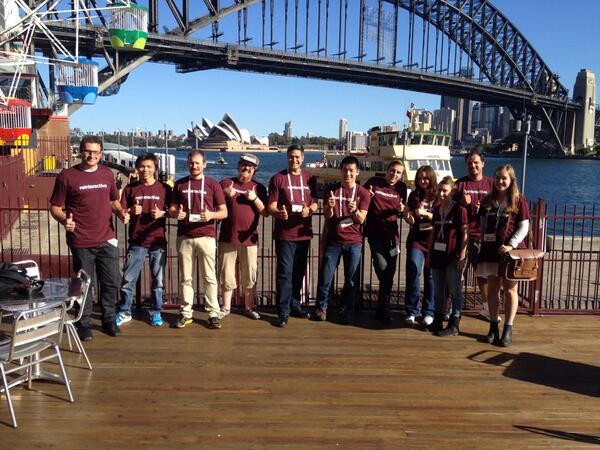 You might also remember that before last year's event reinteractive gave all new developers the chance to win a RubyConf Australia ticket.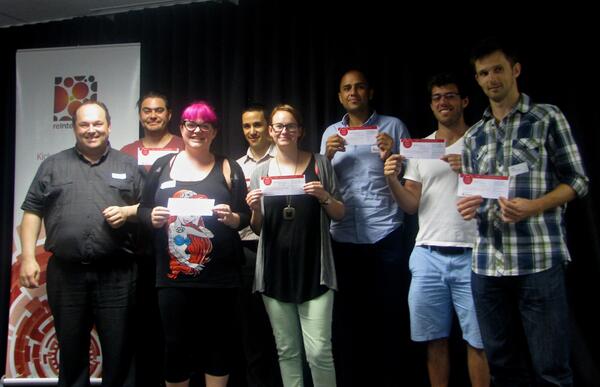 This year, we're doing it again! RubyConf AU is an awesome place to learn more about Rails and meet some of the best Australian, New Zealand and international Ruby Developers! So, don't miss this incredible opportunity!
RubyConf AU
Date: 4 - 7 February 2015
Location: Federation Square, Melbourne
More details: http://www.rubyconf.org.au/2015
You can enter if:
You are new to Rails in the past year
You are learning Rails and not getting paid professionally (or only just started doing so)
You have attended a reinteractive initiative, reinteractive sponsored event or read our blog.
How to enter?
It's easy, all you need to do is email, tweet or Facebook us to tell us how one of our reinteractive initiatives, sponsored events (eg. Hack night Melbourne, RailsGirls, Women Who Code etc) or one of our team's blog posts has helped you achieve more while learning to become a developer.
Once we've received your awesome entries, we'll pick the winners and you could be the proud owner of a RubyConf AU ticket!
We can't wait to hear from you!
Popular Articles by Our Team
Our expert team of designers and developers love what the do and enjoy sharing their knowledge with the world.
Spree: Adding Custom Admin Tabs For New Resource

Detecting unused routes with Rails 7.1

Rspec- Shared Examples and Contexts
reinteractive is Australia's largest dedicated Ruby on Rails development company. We don't cut corners and we know what we are doing.
We are an organisation made up of amazing individuals and we take pride in our team. We are 100% remote work enabling us to choose the best talent no matter which part of the country they live in. reinteractive is dedicated to making it a great place for any developer to work.
Free Community Workshops
We created the Ruby on Rails InstallFest and Ruby on Rails Development Hub to help introduce new people to software development and to help existing developers hone their skills. These workshops provide invaluable mentorship to train developers, addressing key skills shortages in the industry. Software development is a great career choice for all ages and these events help you get started and skilled up.
Webinars

Webinars are our online portal for tips, tricks and lessons learned in everything we do. Make the most of this free resource to help you become a better developer.

Installfest

The Ruby on Rails Installfest includes a full setup of your development environment and step-by-step instructions on how to build your first app hosted on Heroku. Over 1,800 attendees to date and counting.

Development Hub

The Ruby on Rails Development Hub is a monthly event where you will get the chance to spend time with our team and others in the community to improve and hone your Ruby on Rails skills.
Get the "reinteractive Review" Monthly Email