Salesforce Data Storage Solutions
Minimise your Salesforce Data Usage
with the Salesforce Heroku Platform.
As your business grows, so do your data storage costs. Let us develop a custom solution for you. Your data, economically stored, available when you need it.
Old data may be valuable but can often clutter up your Salesforce® environment. As your business grows its customer base and especially with a customer facing app feeding in data, storage of data not being regularly used can become costly.
Examples include:
Stock images
Customer background data
Document storage
Data Only When you Need it
There may be peak times during the year which see a huge influx of visitors to your site, logging in and interacting. But in the downtimes, you don't need to have all the customer data stored in Salesforce. But you still want to be able to request your data and have it appear instantly if you need it.
We can help minimize your Salesforce data usage, utilising the Salesforce Heroku platform, with a custom application solution designed for your needs. With Heroku, old Salesforce and customer data can be stored in an economical yet accessible database for storage and enrichment.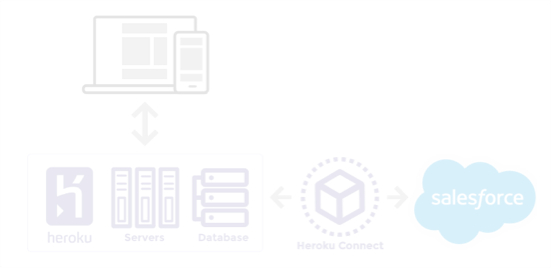 Economical Storage of Data with Ready Access
Heroku provides an easily managed hosting infrastructure and it provides easy programming access to Salesforce, making it easy to share the customer data you need with your Salesforce deployment while allowing for the data you don't need right now to be stored in an economical database on Heroku.
This can result in considerable savings, while still allowing for instant service and analysis of your sales and customers. When you need the data, it is right there and can be accessed and brought in from the Heroku database into Salesforce.
We utilise Heroku Connect, an add-on that allows for a real-time controlled Salesforce data synchronisation with data coming in from your app.
Full Scalability
Heroku also allows for flexible scalability during peak times, so your site continues to be responsive and you don't lose customers if it gets super busy.
We develop a solution custom built for your needs.
Contact us to discuss your needs and see how we can design a solution for you.